Available Chihuahuas
All of our Chihuahuas are taken, but Jersey & Brennan delivered 5 beautiful babies on 5/16/17! They will become available around 4 weeks of age!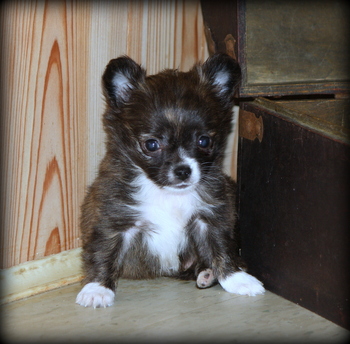 SOLD - SNICKER'S CKC LONG COAT MALE - $700.00
Parents: Snickers & Brennan - Born on 2/6/17
This tiny boy is a gorgeous brindle baby with lots of cute markings! He has a very outgoing personality, even though he is tiny, weighing only 1 lb. 3 oz. at almost 7 weeks old! That estimates his adult weight as 4 - 4.5 lbs. This little fellow has stolen my heart! He will be ready for his new home on April 3rd. Pic taken on 3/24/17. He's going to Patrick in GA!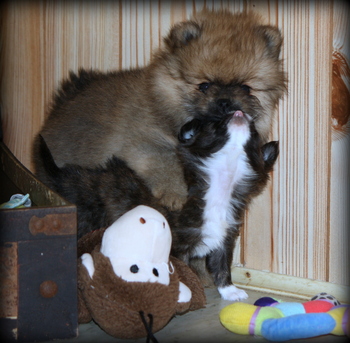 Sometimes you just have to get a kiss however you can!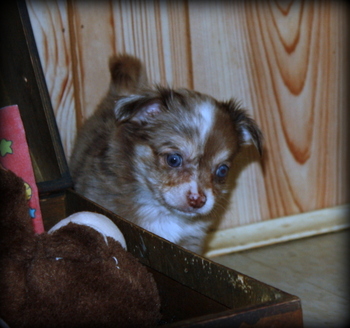 Meet "Gap's Katie Cheri" (aka Katie)! She stayed here with me!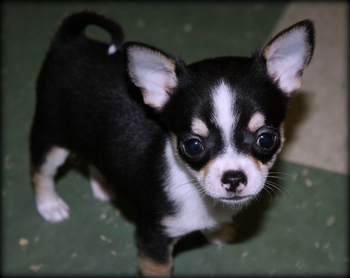 Yeah... I know I'm cute :)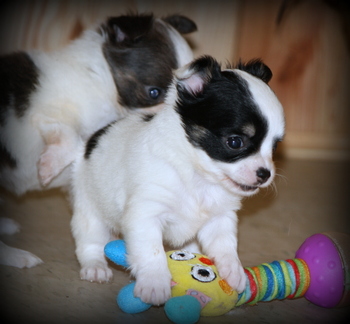 One of Snickers' past baby girls!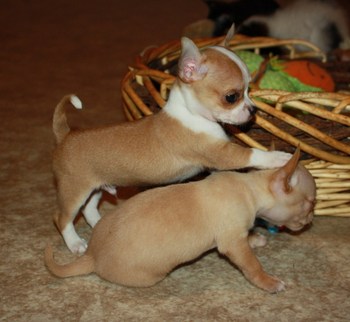 Socialization and personality is very important in Chihuahuas! Our babies are not shy or shaky and are always ready to have a good time!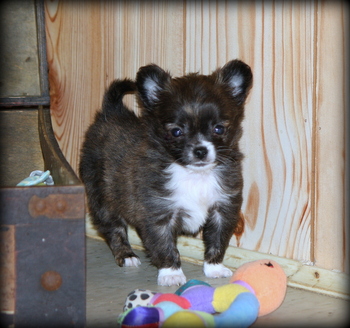 What a precious side view!!! Pic taken on 8/9/16.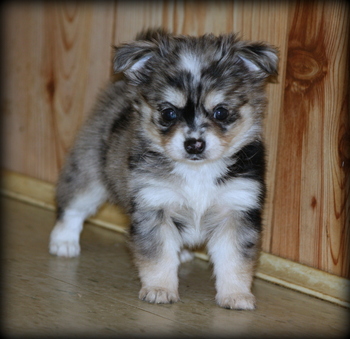 This merle long coat boy went to the Edwards family in SC!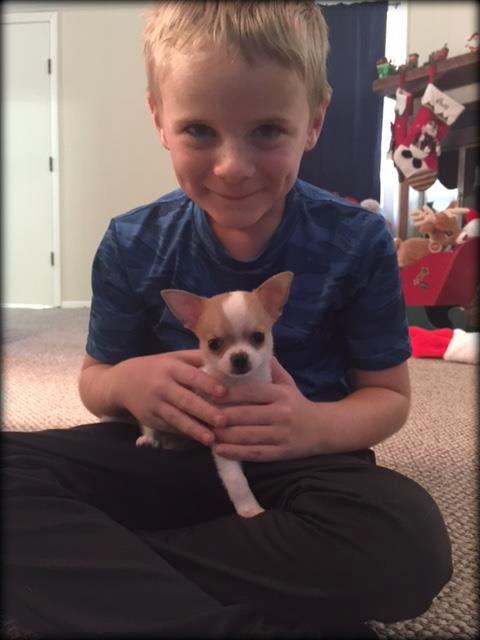 Jake is enjoying his new "Frisbie" (Jersey's boy)!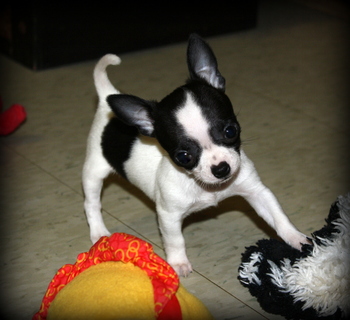 One of Jersey's sweet girls - She now lives with Stephaney in FL!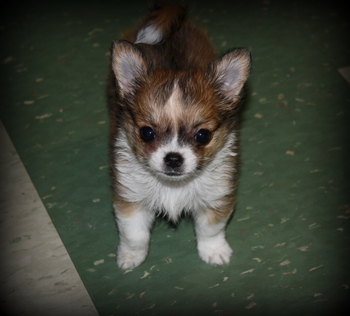 Amelia and Brennan's little boy went home with Dave in NC!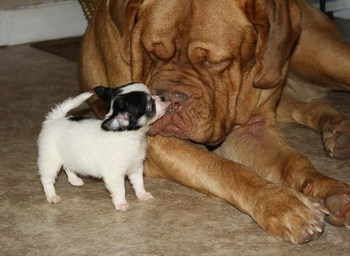 A little kiss goes a long way!
(One of our past puppies with Tora, our Dogue de Bordeaux)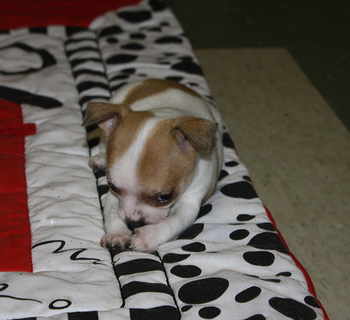 Thank you, Lord, for giving me,
This human person that I see.
The one who hugs and holds me tight,
and shares his bed with me at night.