AVAILABLE POMERANIANS
Updated picture of our sweet black girl taken on 8/30/17! She's taken, but I will be posting new puppies on 8/31!
NOTE: All of our AKC pomeranians are sold with limited AKC registration unless specified and are subject to approval.
Estimated adult weights are figured by using the "Pomeranian Weight Chart", and then I add one pound to the estimate for safe measure.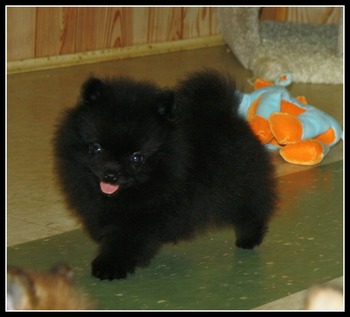 SOLD - BISCUIT'S CKC FEMALE #1 - $1200.00
Parents: Biscuit & Buckshot - Born on 6/27/17
This beautiful girl is solid black and very tiny! She has an awesome coat and that sweet teddy bear face that anyone will love! She weighs only 1 lb. 3 oz. at 8 weeks old! Both of her parents are tiny, so according to the weight chart, she is charting to be in the 3 lb. range. Since I always add a pound to that, I would estimate her to be in the 4 lb. range. I just love her so much! She will be ready in another week, which would be on 8/31/17. Pic was taken on 8/30/17. She's going to Darby in SC!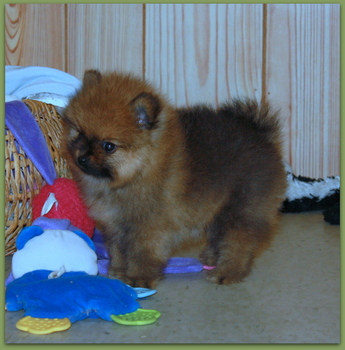 This is one of Kit's past puppies!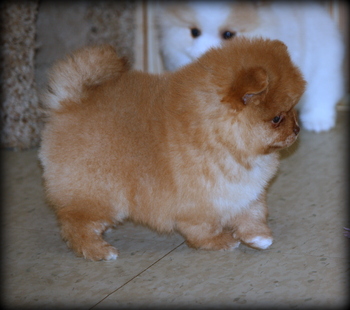 Jodie in Georgia took home this beautiful "beaver" boy!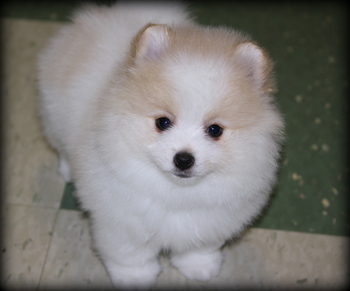 Jojo's little girl went home with Peggy in GA!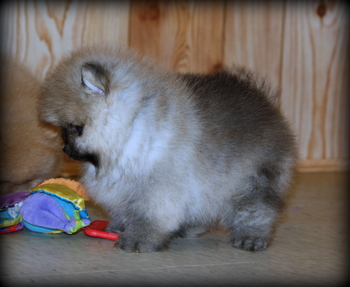 Jasmine's girl has already gone to her new home!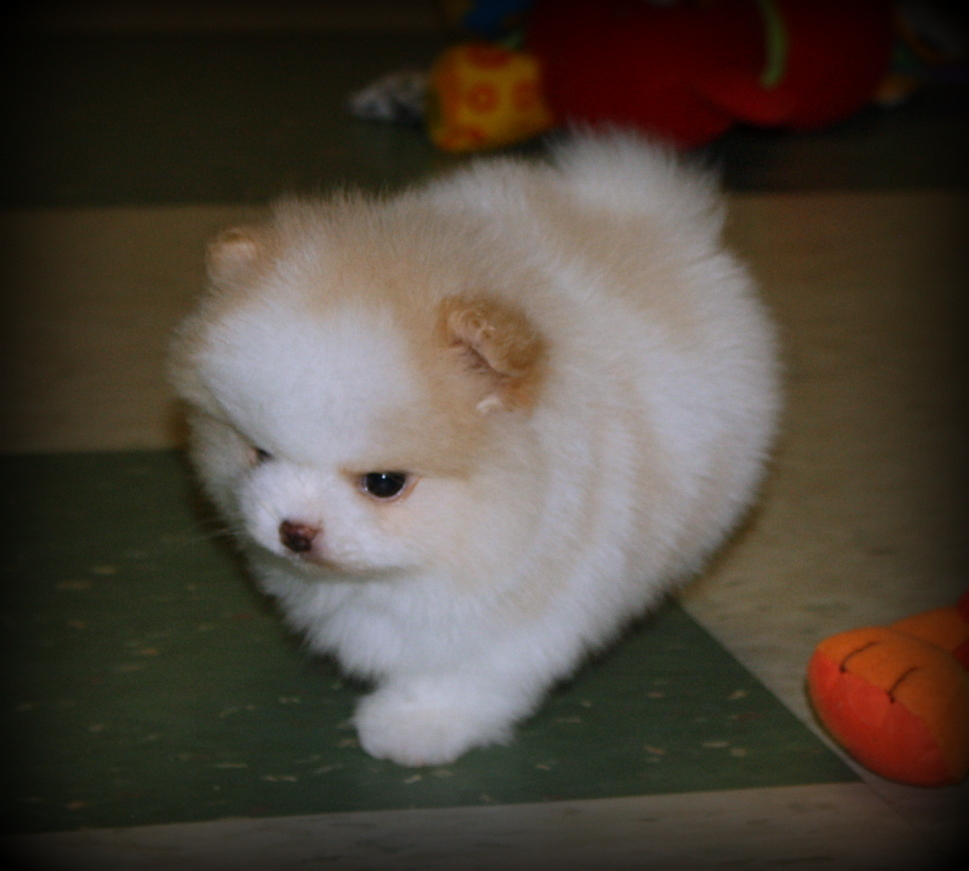 One of Jojo and Rodeo's past little boys!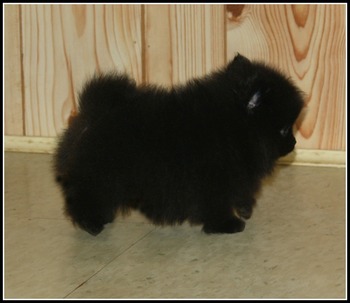 I love this little girl's profile! She is all over the place now!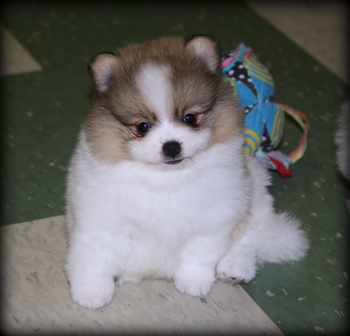 Sylvie's parti girl had lots of attitude! She went home to Aleah in GA!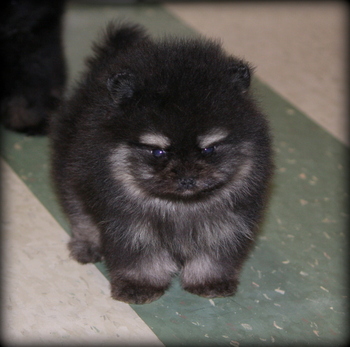 I'm a little teapot - short and stout!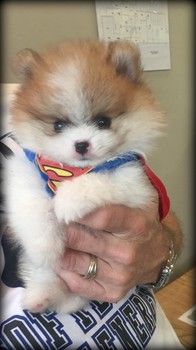 "Superman" went home with Mike & Rene in GA! He is one of Jojo & Rodeo's boys!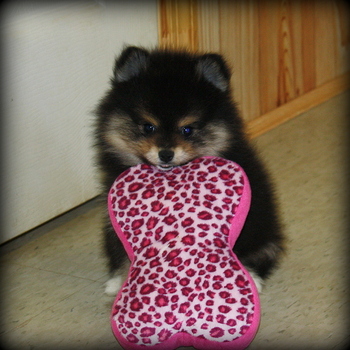 Playing is a big deal at our house!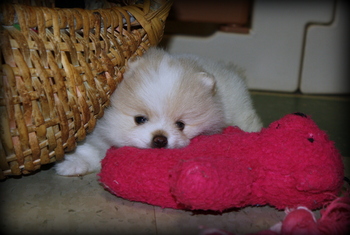 Abby's past little boy is taking a break...
Happiness is not WHAT you have in this life, but WHO you have in eternity!!!