AVAILABLE POMERANIANS
2 SWEET LITTLE GIRLS POSTED ON 9/12/19!
PLEASE NOTE: All of our Pomeranian puppies are sold with limited registration (NO BREEDING RIGHTS) unless specified and are subject to approval. I do have a waiting list for my Pomeranians, so if you want to be added, please email me your name and phone number. Estimated adult weights are figured by using the "Pomeranian Weight Chart", and then I add one pound to the estimate for safe measure.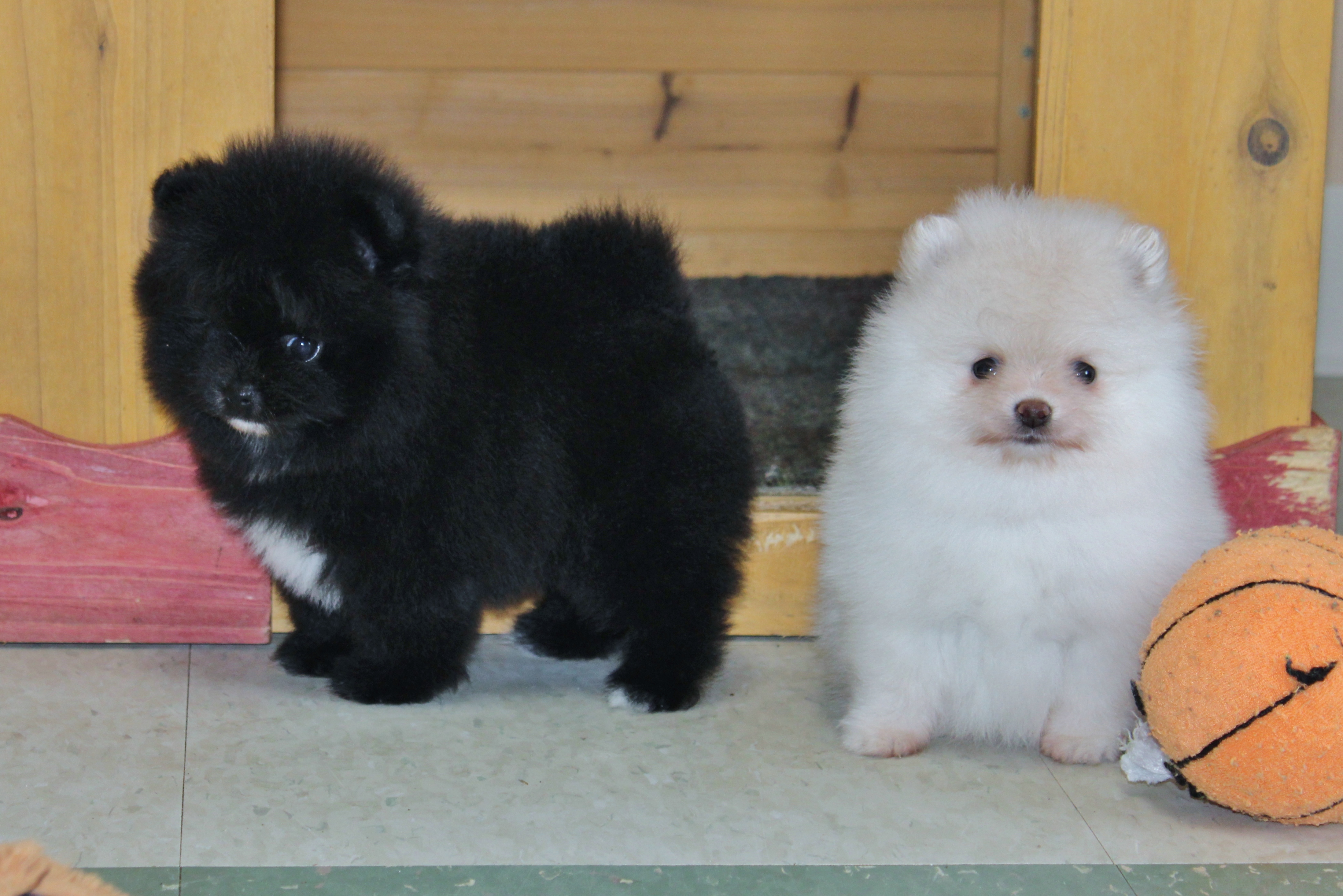 Two girls - So opposite, but such little buddies!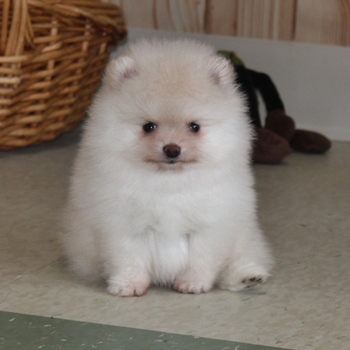 SOLD - BISCUIT'S CKC FEMALE #1 - $1400.00
Parents: Biscuit & Campbell - Born on 7/24/19
This tiny little girl is precious! She is considered a rare BEAVER baby - She is super small, weighing in at 1 lb. 1 oz. at a little over 7 weeks old. That would put her at 3.5 lbs., but i will estimate her at 4 lbs. Both of her parents are tiny! She has an unbelievable coat and that pretty little face I can't get enough of! She will be ready to go home on 9/23/19. Pics were taken on 9/11/19. She's going to Joe & Helida Jelson in NH!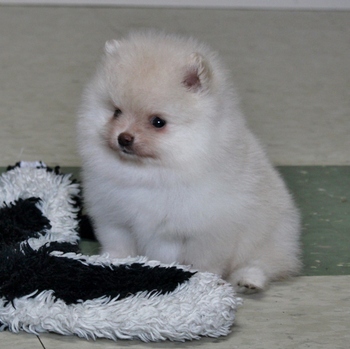 Just look at that baby's sweet face!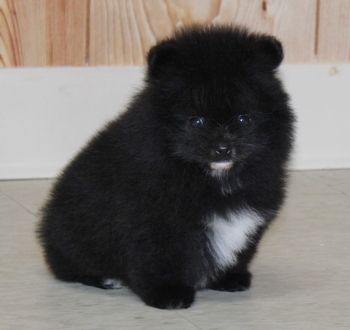 This baby girl has a great attitude!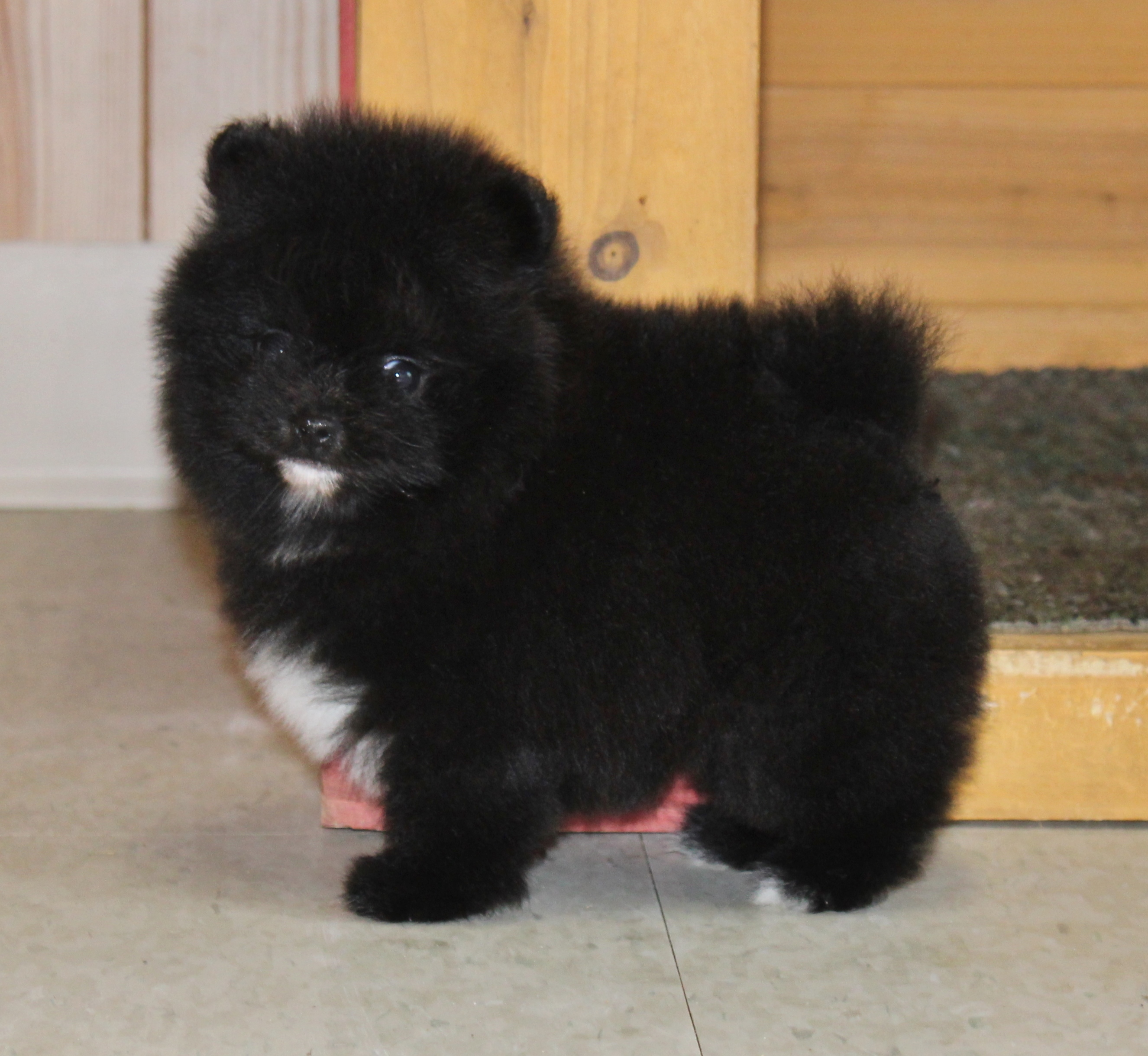 This sweet girl is standing pretty for her picture!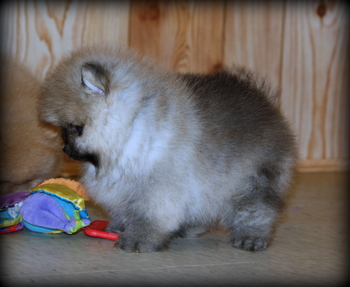 Jasmine's girl has already gone to her new home!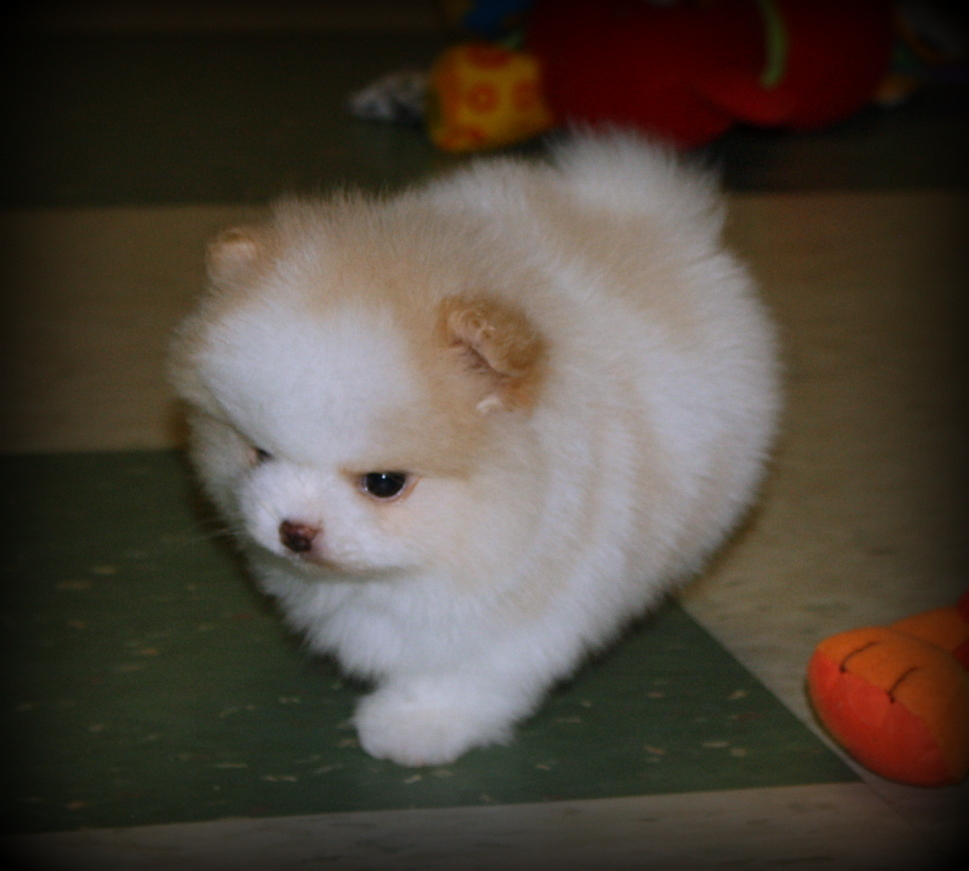 One of Jojo and Rodeo's past little boys!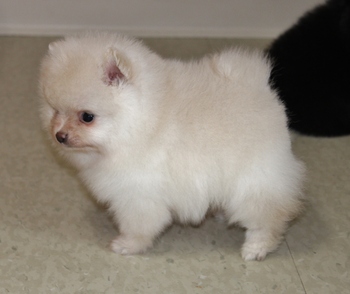 She has such a beautiful profile! She's all over the place and loves to run as fast as her little legs will take her!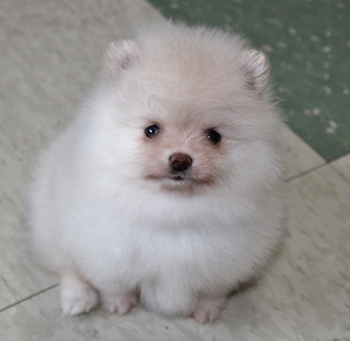 What is a Beaver Pom?
To my knowledge, the Pomeranian may be the only breed which counts "BEAVER' as one of its AKC acceptable colors. It's is an interesting color that's actually a dilute chocolate with shades that range from a cream-beige to an orange-brown. In previous standards, this color was referred to as "biscuit", which is funny because that is what this little girl's mom's name! Anyway, some mistake a Cream Pom for a Beaver Pom, but this is determined by skin pigmentation. A Beaver is distinguished from the cream color by a self-colored beige/brown pigment on the dog's nose, lips, eye rims, and foot pads. A Pom who has any black in its coat or points is not a Beaver.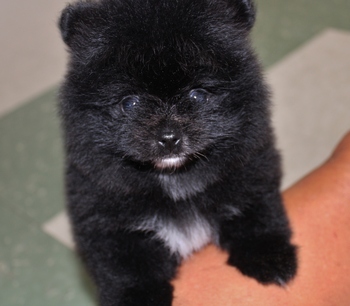 SOLD - LADY'S CKC FEMALE #1 - $1300.00
Parents: Lady & Buckshot - Born on 7/26/19
This beautiful lady is full of herself (and full of hair)! She has such a bubbly attitude and thinks she is 10 feet tall - What a wonderful profile and teddy bear face! She is also small, weighing in at 1 lb. 8 oz. at 7 weeks old. That should put her in the 4.5 lb. range according to the chart, but I would guess 5 or 5.5 lbs. at the most. She has a small tint of brown in her face, which you can see in the pictures. She will be ready to go home on 9/23/19. Pics were taken on 9/11/19. She's going to Leslie Ara in GA!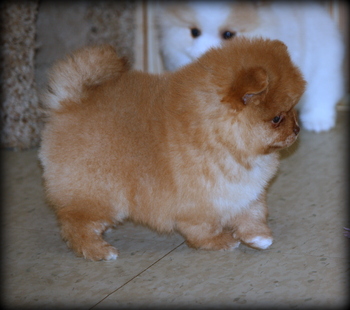 One of our past beaver puppies - She now lives with Jodie in GA!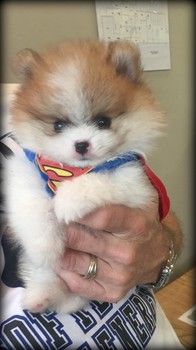 "Superman" went home with Mike & Rene in GA! He is one of Jojo & Rodeo's boys!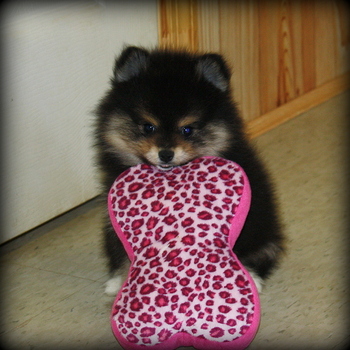 Playing is a big deal at our house!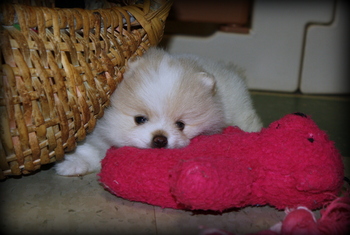 Abby's past little boy is taking a break...
Happiness is not WHAT you have in this life, but WHO you have in eternity!!!