More Pomeranian Puppies
Enjoy some pics of our past puppies!
Full AKC registration (show/breeding rights) is available for an additional charge, but prior approval is required. Pedigrees are available.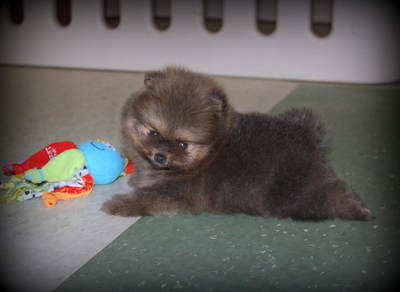 I love how Jasmine's boy kicked his legs out behind him! How adorable!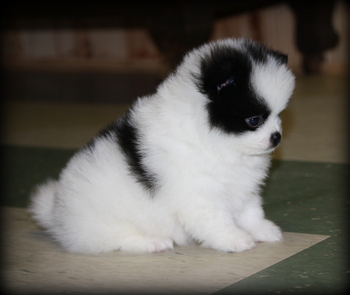 Jojo's little girl went to Melissa in MD!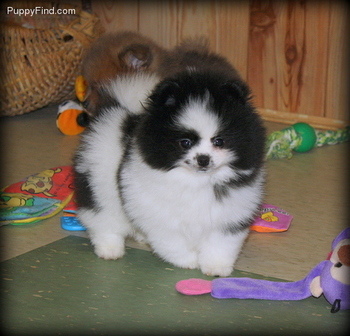 Rodeo sure does make pretty puppies!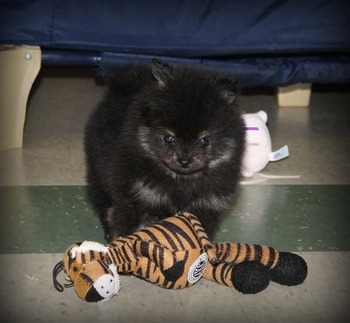 One of Star's past black/tan babies!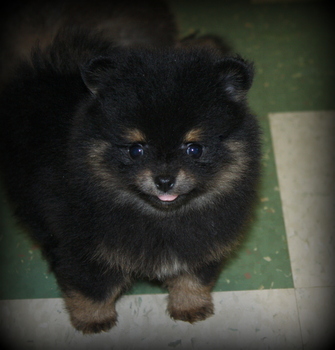 There's nothing sweeter than a baby Pom face! (One of Essie's past pups)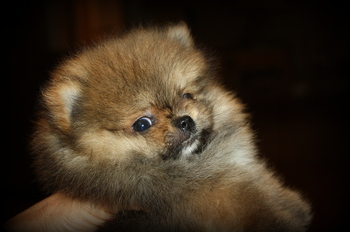 One of Charmed's past babies!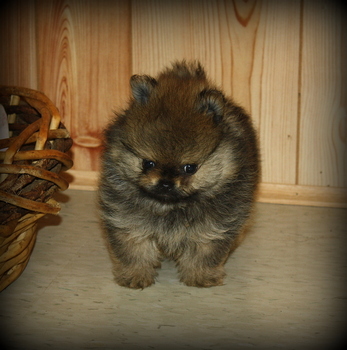 Charmed's little girl went home to Matthew in AL!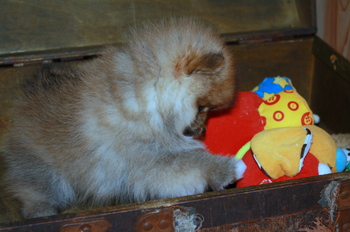 One of Kit's past babies playing in the toy box!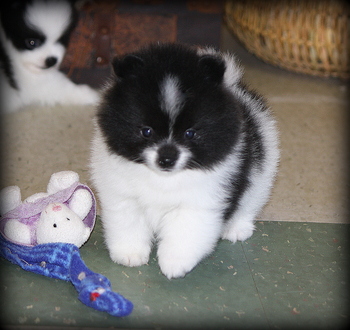 This precious girl went to Kali in GA!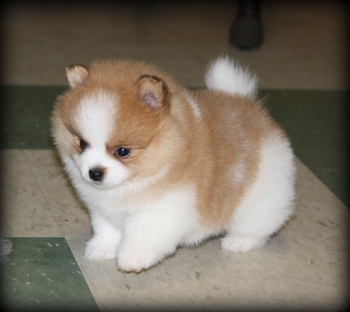 This beautiful orange parti girl went to live with Tonya in GA!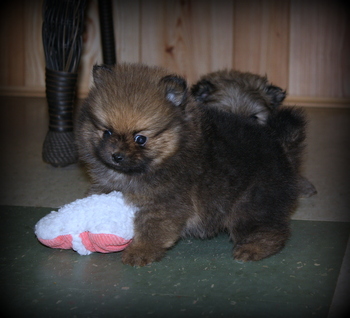 One of Paisley's past girls!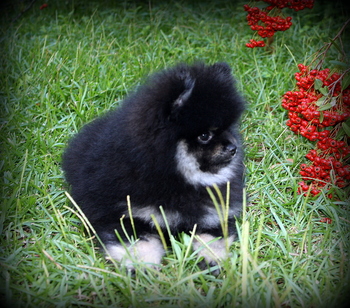 One of Basil & Beaver's past puppies!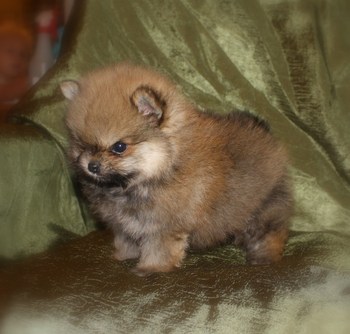 One of Jewel's past babies!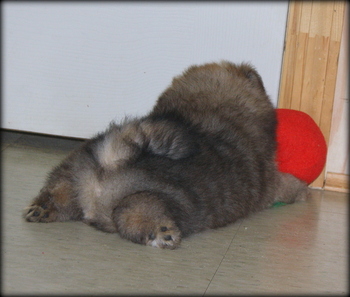 "He is your friend, your partner, your defender, your dog. You are his life, his love, his leader. He will be yours, faithful and true, to the last beat of his heart. You owe it to him to be worthy of such devotion."