More Chihuahua Puppies
Here are some of our past puppies!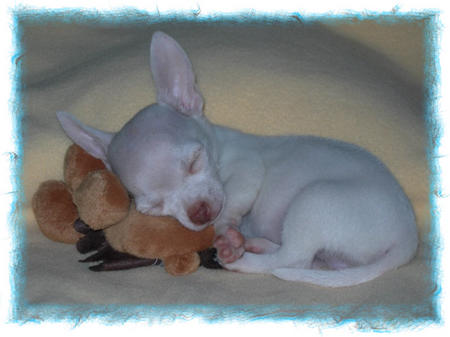 There's always a pile of love at our house!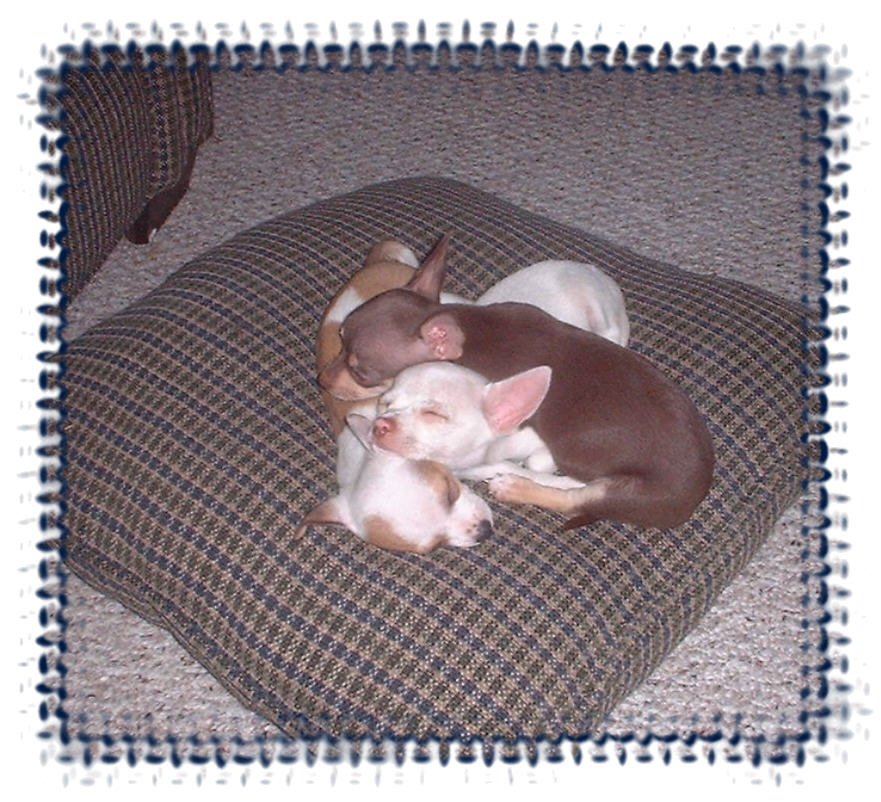 Socialization is the most important thing to me when it comes to raising a well-rounded puppy. Puppies need to be introduced to their new world a little at a time, so it builds confidence and trust.
Although conformation and breed standard is so important and is definitely a big part of my breeding philosophy, it doesn't matter how much of a "pedigree" that a puppy has if that puppy is not socialized and loved as a toddler.
I can truly say that my puppies are never shy. They get plenty of playtime with me and lots of interaction with other puppies, my grandchild (Grae), my cats (Thelma and Louise), and my big puppy, Tora!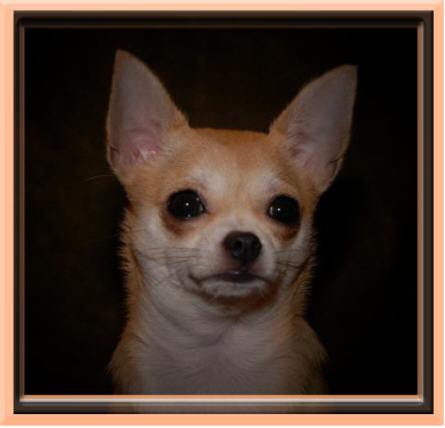 This was "Bebe" when she was a baby - I met Vicki with her new "Bebe" and it was love at first sight! She lives the life of a queen!
On the left: Bebe all grown up!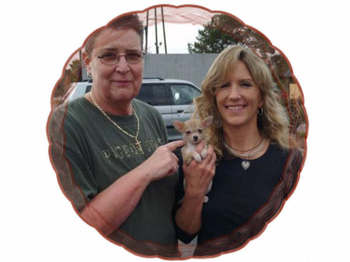 Hunting for a chihuahua?
(Well, you've come to the right place!)
Always enough SUGAR to go around!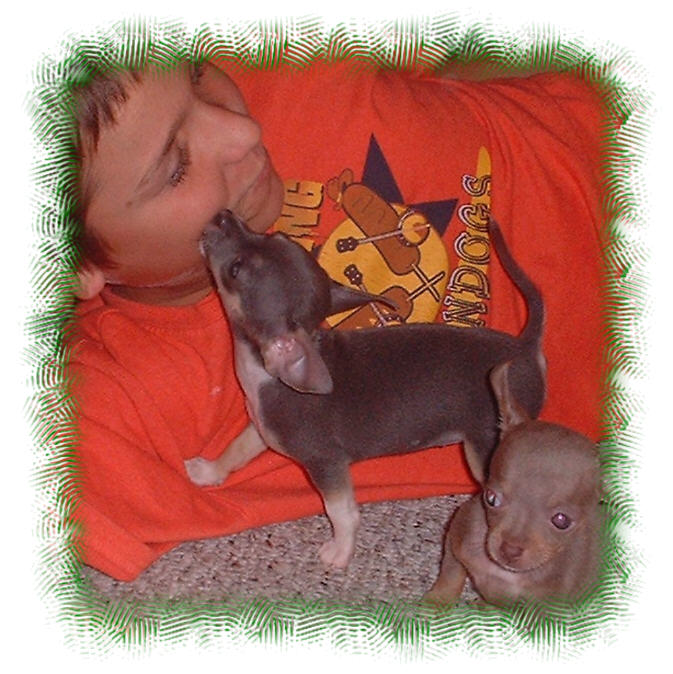 I'm all ears!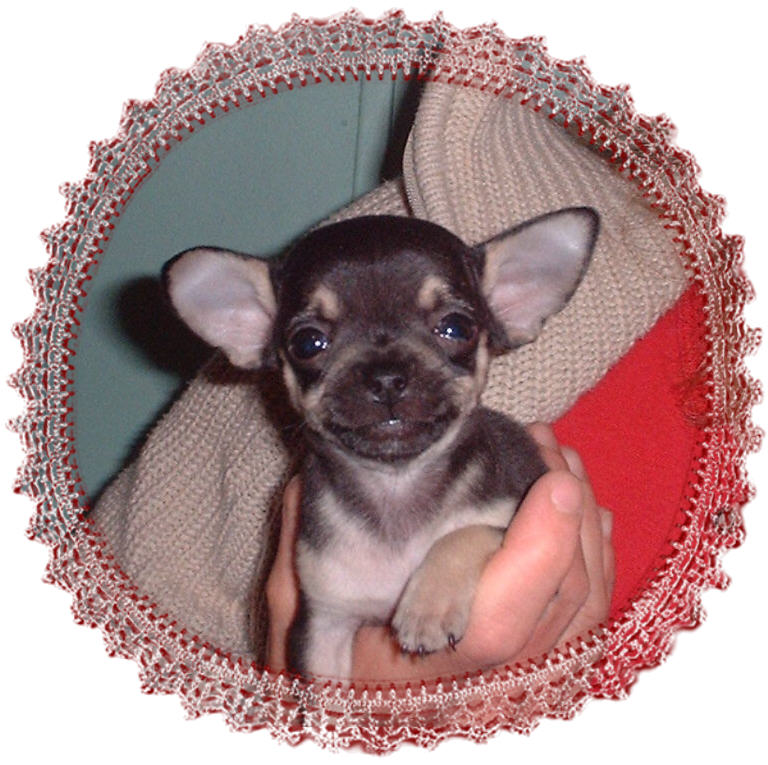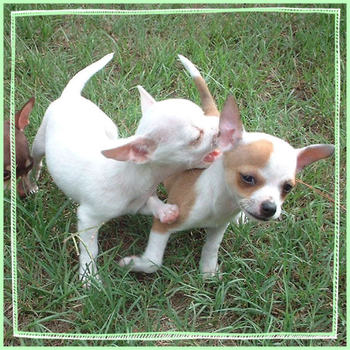 Take a bite out of crime - NOT ME!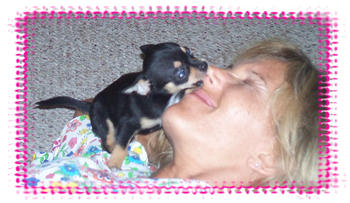 I think I've turned them into couch potatoes...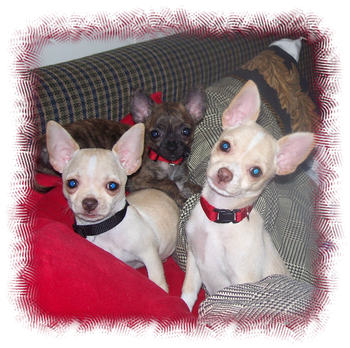 Some of God's best blessings to me are the "little things".